20 Million Veterans Live Among Us, Each with Their Own Story
Each of America's veterans are unique, but their military service is the tie that binds. This Veterans Day, we take a closer look at how some of these shared experiences have shaped their lives today.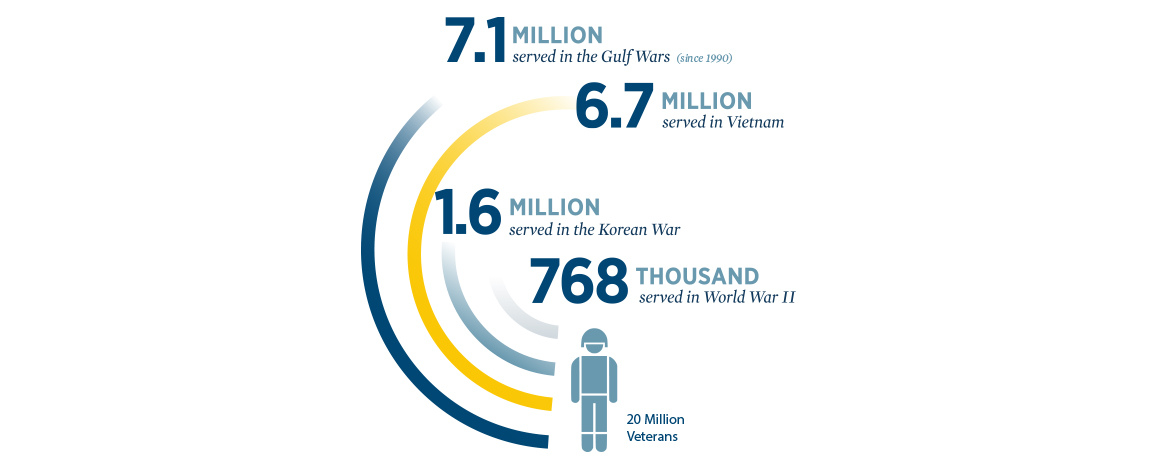 While they live all over the United States, the largest veteran populations are found in three states: California, Texas and Florida.[1]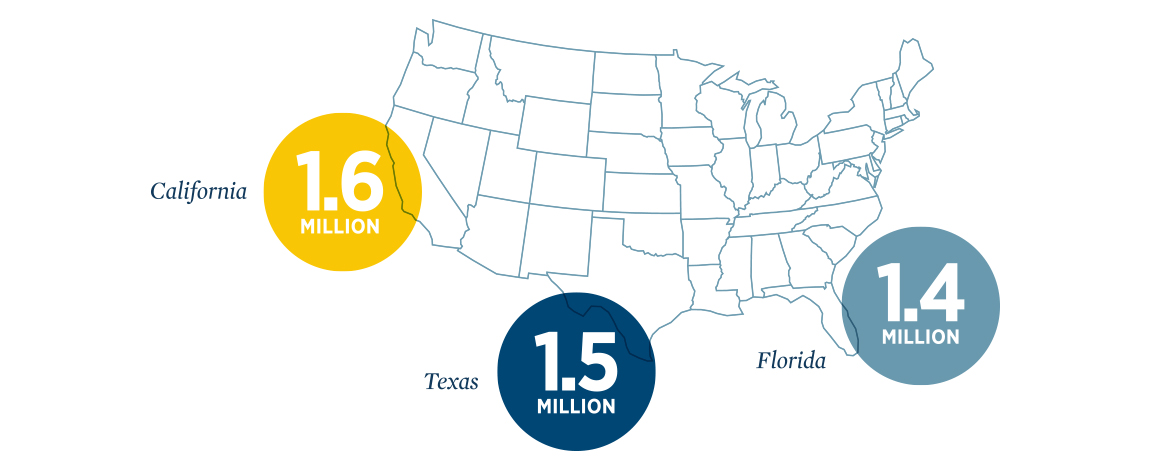 And 80% of our veterans are a part of a legacy, with immediate family members or relatives who have also worn our nation's uniform. [2]
A large number are successful in the workforce, too: 2.4 million veteran-owned businesses generate more than $1 trillion in revenue annually.[3] The most common occupation for both men and women who have served is in management.[4]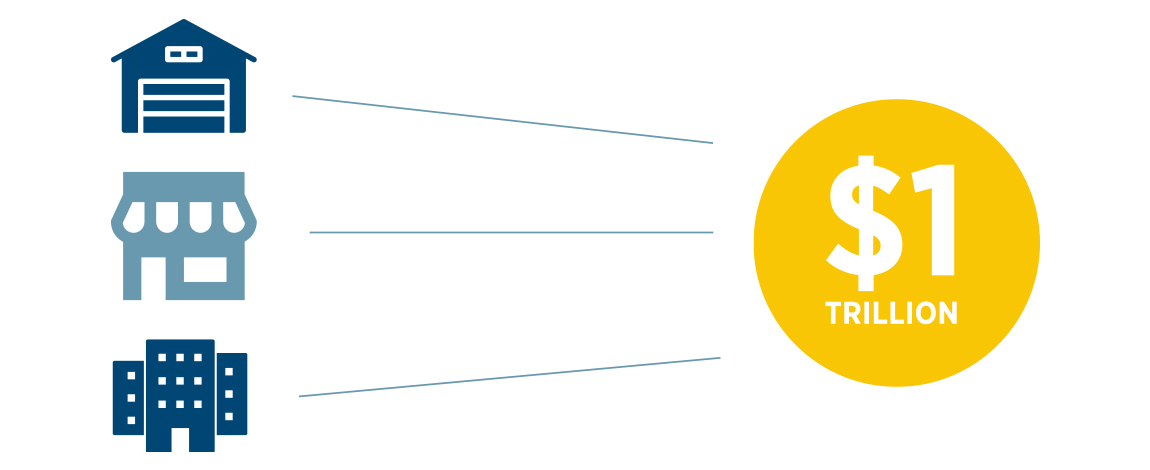 But these statistics represent only a fraction of who our veterans really are. They may have taken the same oath, but they all have their own stories and their own personal reasons for sacrifice and selfless service.
This Veterans Day, we can do more than thank our 20 million veterans. We can honor them.
---
247311 – 1117
1 "Facts for Features: Veterans Day 2017: Nov. 11" via census.gov
2 "Here's Why the U.S. Military Is a Family Business" via Time.com
3 "America's veterans thrive in the small business world" via USAToday.com
4 "The Most common occupational branches of U.S. veterans in 2016, by gender" via Statista