A Fitting Post-Military Job: Cybersecurity
| Photographs By Darren Abate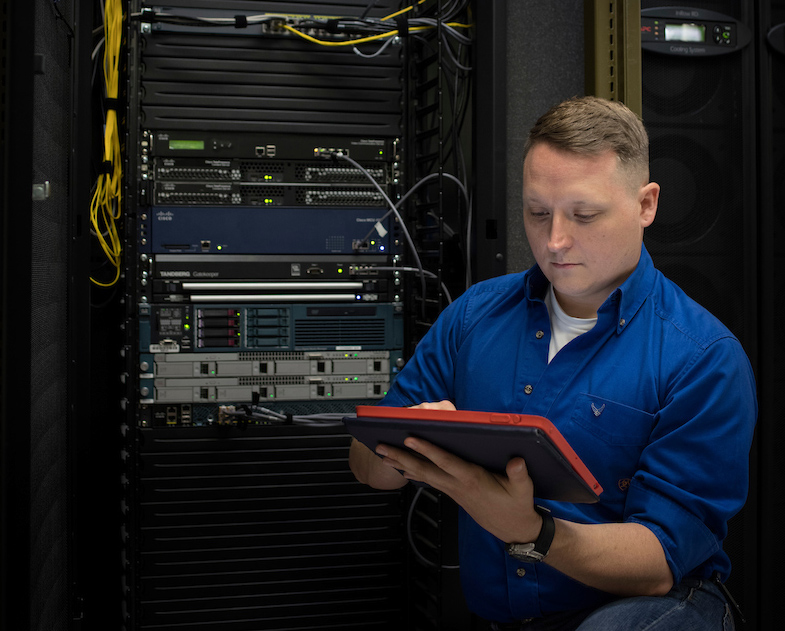 There's currently a shortage of 1 million information security professionals. And computer crime doesn't appear to be slowing. Hackers recently swiped customer data from Internet providers, emails from a major political party and athletes' medical information.
Fortunately, separating military personnel have a leg up on jobs that secure our nation's data.
"Information security is a good fit for people who solve problems, don't give up easily and are determined to follow through," says Candy Alexander of the Information Systems Security Association. "Folks coming out of the military have that discipline. That's a huge benefit."
Former Air Force medic Marco Carreon is one of many veterans getting a cybersecurity degree. He advises seeking grants and scholarships and using the Yellow Ribbon Program to lower out-of-pocket costs for those returning to school. 
18% – The expected job growth for information security analysts from 2014 to 2024 (Source: Bureau of Labor Statistics)
Here are three tips toward getting cybersecurity education:

See if you're eligible for tuition and housing help at gibill.va.gov.
Visit Servicemembers Opportunity Colleges at soc.aascu.org for military-friendly colleges. 

Use the GetMyFuture database for need- or merit-based scholarships at careeronestop.org.

One-Two Punch: From Marine Sergeant to Hollywood Stuntwoman
Photo caption: Marco Carreon, member since 2008, has tapped into grant money to help pay for his IT security degree.
Use of the term "member" or "membership" refers to membership in USAA Membership Services and does not convey any legal or ownership rights in USAA. Restrictions apply and are subject to change. To join USAA, separated military personnel must have received a discharge type of Honorable. Eligible former dependents of USAA members may join USAA.
237922 - 1217