When It Comes to Saving for Family, a Little Goes a Long Way
Are you raising a family while struggling to make ends meet, burdened by debt and uncertain about how to start saving money?
You're not alone.
Nearly half of American households wouldn't be able to cover a $400 emergency expense without borrowing or selling something, according to the Federal Reserve's most recent "Report on the Economic Well-Being of U.S. Households."
There are a lot of people just like you. Young couples who manage to sock away a few hundred bucks only to have it cleaned out by an emergency car repair. Working parents of preschoolers who discover childcare can eat up a huge chunk of their take-home pay. Folks who find themselves caught in a vicious cycle of taking out high-interest payday loans and can't begin to see a way out of their predicament.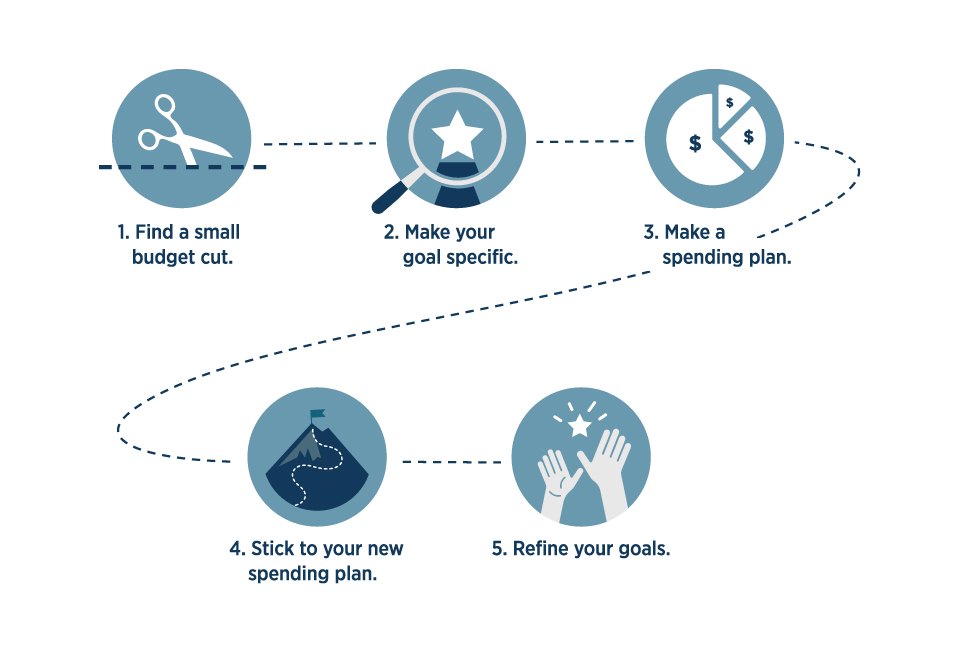 Taking the First Steps to Saving
As overwhelming as your financial predicament might seem, the fact that many other young families have worked their way out of similar situations means there's hope, says Josh Andrews, advice director for military life advice, investments and education at USAA and a CERTIFIED FINANCIAL PLANNER™ practitioner.
"You can follow a very simple strategy: Start small, start early and stay committed," he says.
Step 1: Find a small budget cut. Figure out how much you're spending in a month and what you're spending it on. Then pick one small thing you can cut out or spend less on.
"Maybe you make coffee at home instead of buying coffee drinks when you're out. Maybe you cut out cable TV or unsubscribe to an expensive streaming service," Andrews says.
Suppose you subscribe to a couple of streaming TV services that cost a combined $25 a month. When you cut those services and save the money, you'll have $300 in the bank at the end of the year. If you can find another $25 you can save each month, you'll have $600. That's about two-thirds of the way to an emergency fund of $1,000, which is a great initial savings goal for young families, Andrews says.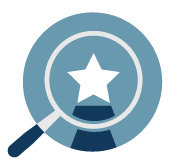 Step 2: Make your goal specific. You'll have a higher chance of achieving it. Instead of saying, "I want to save for an emergency fund," say, "I will have a $1,000 emergency fund one year from now by cutting $83 a month from spending and putting it toward an emergency fund."
This follows the SMART principle (Specific, Measurable, Attainable, Relevant, Time-based), a proven framework to help you focus on achieving your goals.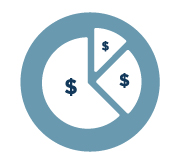 Step 3: Make a spending plan. This helps ensure you aren't spending more than you bring in. It will help you stop adding to your debt, start paying it down and even begin saving. You'll discover that instead of limiting you, a spending plan can actually liberate you.
"With a spending plan, you're accounting for where each dollar goes," Andrews says. "You're giving each dollar a mission. So now when you're in the supermarket and you see some ice cream or cookies or something else that you want but don't really need and maybe don't even really want, you're free to say, 'No, it's not in the spending plan.'"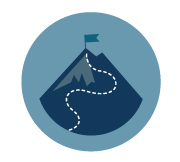 Step 4: Stick to your new spending plan. As parents, there are lots of things you do as a team. Just as you might have "date nights," Andrews suggests you also schedule a "financial date night" once a month.
"Bring out your spending plan and take a look at your budget. Are you on track? Regularly going over your plan and the strategy behind it will help steer you back on course before you veer off too far," he says.
Single parents can have their own financial planning sessions in lieu of a night out, perhaps teaming up with a family member or other single parents to compare budget and spending plan notes.
If you swapped out a $50 night out for a financial date night or planning session, you could take the money you saved and put it straight into your emergency fund. Do that eight times a year, in addition to saving $50 a month elsewhere, and you'd have that $1,000 emergency fund in 12 months.
Step 5: Refine your goals. As a parent, you have to be fully committed for a spending plan to be successful. Single parents have to shoulder this responsibility themselves. Couples must help each other stay on course, because if one partner is saving and the other is spending, it's not just going to derail the spending plan, it could also seriously hurt the whole relationship. One way to ensure you're on the same page is to aim for goals you both agree on. In addition to your budget and savings goals, those aims should include rewards for your hard work.
"For your plan to work, there always needs to be encouragement, a goal to shoot for like saving for a night at the movies or a trip to the water park. It has to be a family goal, not a goal that only benefits one partner," Andrews says.
Lots of Small Steps Can Cover Big Distances
Getting your family on the right track financially may take considerable time, but each small step you take is important and will help you to make financial responsibility a permanent part of your family life.
Remember that you're not alone. Like other young families facing similar challenges, you become wiser financially as you overcome each roadblock and move even closer to financial strength.
Everything begins with budgeting. Use USAA's free and easy budgeting tool to develop a plan for meeting your daily needs, paying off debt and starting to save for your family's future.
Josh Andrews is the advice director for military life advice, investments and education at USAA and is a CERTIFIED FINANCIAL PLANNER™ practitioner. A native of Cullman, Alabama, Josh earned his bachelor's degree in engineering from the United States Air Force Academy and his master's degree in financial planning from Kansas State University. Prior to joining USAA in August 2011, Josh served for 11 years on active duty in the USAF and is currently a lieutenant colonel in the Air Force Reserve, where he serves as the director of Air Force Academy admissions for South Texas.
---
USAA® Money Manager is a data aggregation service and does not provide any investment advice.
This material is for informational purposes. Consider your own financial circumstances carefully before making a decision and consult with your tax, legal or estate planning professional.
Certified Financial Planner Board of Standards, Inc. owns the certification marks CFP® and CERTIFIED FINANCIAL PLANNER™ in the United States, which it awards to individuals who successfully complete the CFP Board's initial and ongoing certification requirements.
USAA means United Services Automobile Association and its affiliates. Financial advice provided by USAA Financial Advisors, Inc. (FAI), a registered broker-dealer, USAA Investment Management Company (IMCO), a registered broker-dealer and investment adviser, and for insurance, USAA Financial Planning Services Insurance Agency, Inc. (known as USAA Financial Insurance Agency in California, License # OE36312). Investment products and services offered by IMCO and FAI. Life insurance and annuities provided by USAA Life Insurance Co., San Antonio, TX, and in NY by USAA Life Insurance Co of New York, Highland falls, NY. Other life and health insurance from select companies offered through USAA Life General Agency, Inc. (known in CA (license #0782231) and in NY as USAA Health and Life Insurance Agency). Banking products offered by USAA Federal Savings Bank and USAA Savings Bank, both FDIC insured. Trust services provided by USAA Federal Savings Bank.
255850 - 1018